UBC Vancouver Campus Plan
Kirk & Co. provided strategic communications support for the UBC Vancouver Campus Plan, including media relations, issues management, and design and implementation of a six-phase community consultation program with students, residents, alumni and other stakeholders. We facilitated a number of roundtable discussions to encourage input from external community members.
Throughout UBC's history, each campus plan has changed in response to the ideas of the campus community, resulting in a range of building forms and environments on the UBC Vancouver campus. The UBC Vancouver Campus Plan, which was approved by the University's Board of Governors in 2010, provides a cohesive framework for the campus's existing and future development. This Land Use Plan addresses future academic and research needs, and the issues that require greater attention to successfully develop UBC as a world-class and sustainable institution.
UTown@UBC
Kirk & Co. provided communications and public affairs services to UBC Campus & Community Planning to build awareness of the benefits of UTown@UBC. We produced community newsletter updates, online and print tours, campus maps and presentation materials for staff, students and faculty, and coordinated and facilitated roundtable discussions.
UTown@UBC is the university's ongoing vision for a community where living, working and learning can flourish in an integrated, sustainable environment. It's a collection of eight neighbourhoods, each with its own distinct character, offering a mix of housing options, improved public transportation, shops and services, and access to cultural/recreational amenities, all in a pedestrian-friendly setting. The vision, which is well on its way to becoming reality, is to create a vital, lively, healthy and sustainable community where people can live, work, learn, shop and play, where they can walk or easily access transit, and where most of what they need is readily at hand.
Project
UBC Campus + Community Planning
Client
The University of British Columbia
Scope
Communications and consultation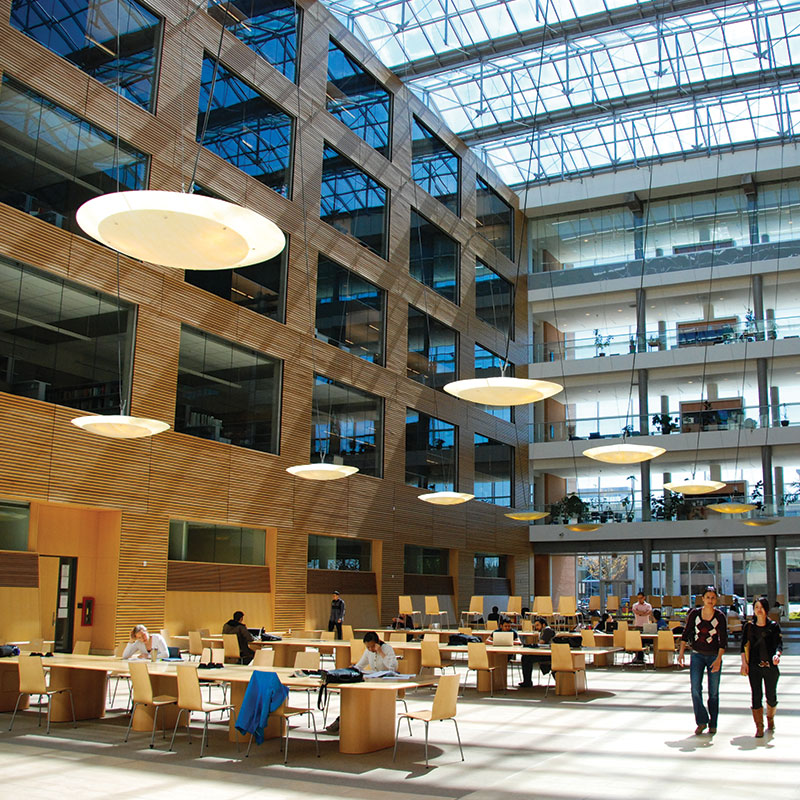 For more than a century, the University of British Columbia has been developing its internationally renowned reputation for advanced research and learning. Long seen as one of Canada's finest universities, UBC is experiencing dramatic changes as it becomes one of the top educational institutions in the world. Beyond the lecture halls and libraries, UBC has been on a continuous evolution of improving itself for students, professors, staff, alumni and the public. A number of strategic documents such as the UBC Vancouver Campus Plan have guided these changes.
Our neighbourhoods are a success because we brought excellent planning principles, outstanding public consultation and open dialogue with on-campus and major media, all areas that were strategically supported by Kirk & Co.

Michael White

Associate VP, Campus + Community Planning, UBC