Kirk & Co. is currently providing QuadReal Property Group with strategic communications, consultation, community engagement, and brand identity services for the potential redevelopment of Capilano Mall,  a 14-acre site in North Vancouver.
Working with the project team, we have developed and implemented a comprehensive communications and engagement strategy that guides communication with the public, municipal staff, key stakeholders, tenants and the media. Part of this work involved leading QuadReal executives, and the broader project team, through a strategic planning program.
Kirk & Co. has supported the project through two rounds of public and stakeholder engagement. We have developed key messages and Q & A, initiated a unique community survey via mobile phones, created consultation materials including display boards, discussion guide, notification postcards, print and digital ads, and a consultation summary report. Additionally, our team has supported engagement sessions, one-on-one meetings, tenant engagement and information kiosks at Capilano Mall.
We also supported with the development of a brand and visual identity for the engagement process. The name "Thinking Cap" was developed to portray QuadReal's intent and commitment to the process, and to help the community identify with the engagement.
Project
Capilano Mall, Thinking Cap
Client
QuadReal Property Group
Scope
Strategic communications, consultation and community relations, brand identity and graphic design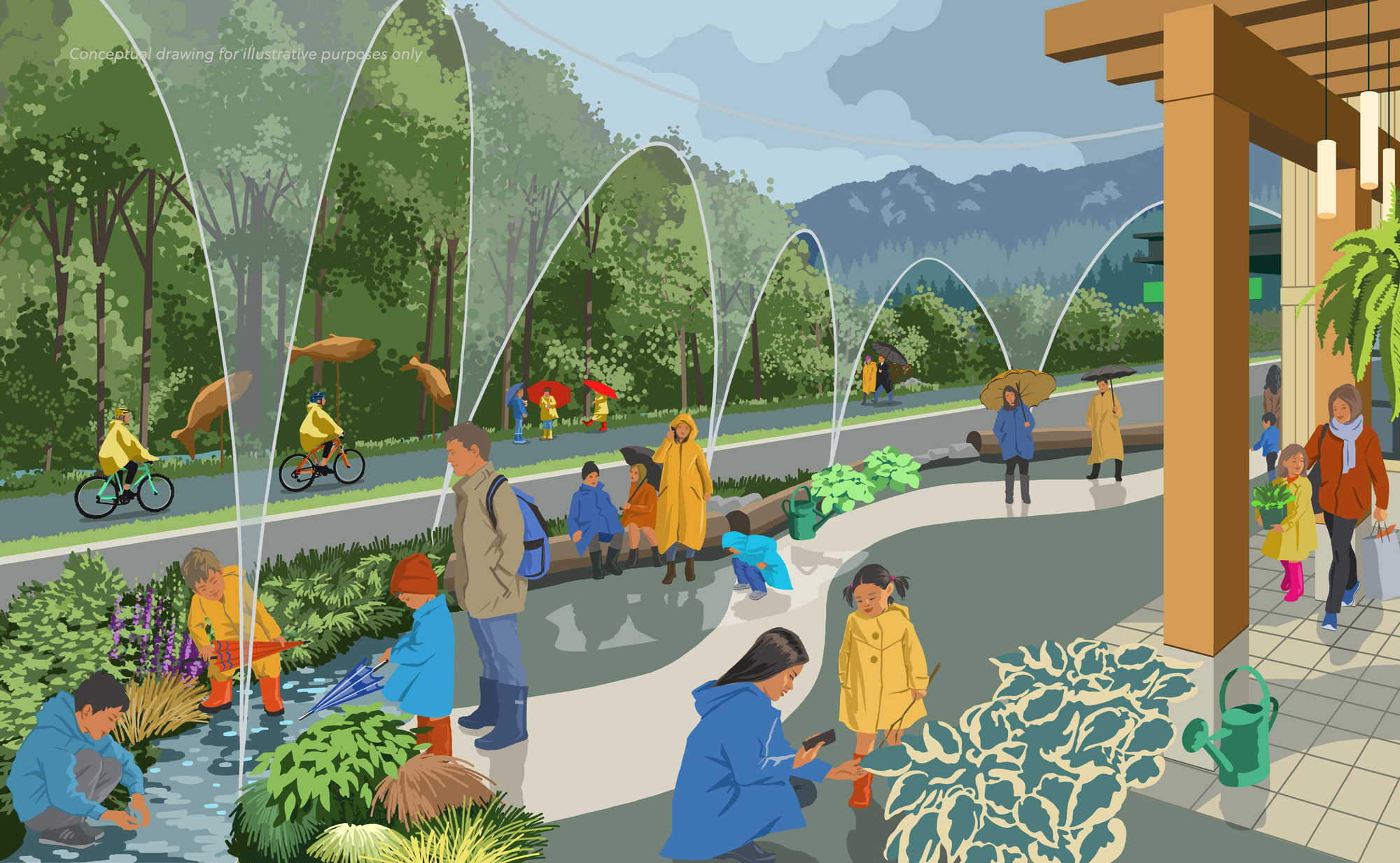 QuadReal Property Group is a real estate investing, operating and development company. QuadReal manages the real estate and mortgage programs of British Columbia Investment Management Corporation (BCI), one of Canada's largest institutional investors serving over 570,000 workers and pensioners in British Columbia. Cap Mall has been an important part of BCI's portfolio since 1999.
Cap Mall is over 50 years old and a major tenant recently closed. QuadReal believes it's time to consider the future of the site and determine how it can better suit the needs of residents of the City of North Vancouver and the North Shore for the next 50 years. QuadReal is committed to proactively engaging with residents to help inform and shape the views on the future of the site.